For developing a mobile app you will have to hire a dedicated developer who can develop an app from scratch. This process is very time consuming and expensive. Fortunately, launching a mobile app on app stores no longer requires you to spend thousands of dollars or spend months to develop it. There are many mobile platforms which simplifies your effort by giving you develop an app in budget and quickly. Moreover, it does not even require you to have any coding knowledge.
10 Best Platforms for Building Mobile Apps
1) Appery.io: Cloud Based Platform
Appery.io is a cloud based mobile platform with options of both private and public cloud. It can connect very easily with 3rd party restful APIs and provides secure enterprise integration with API express.
MobileRoadie lets you create an app which can run smoothly on iOS as well as android devices. It facilitates developer to create stunning custom design which is essential for keeping audience at the edge of their seat.
3) BiznessAPPS: Innovative Feature List
BiznessApps is an outstanding platform for creating mobile apps for a series of business. The analytics tool gives you precise information thereby, helping you to create a proper business strategy.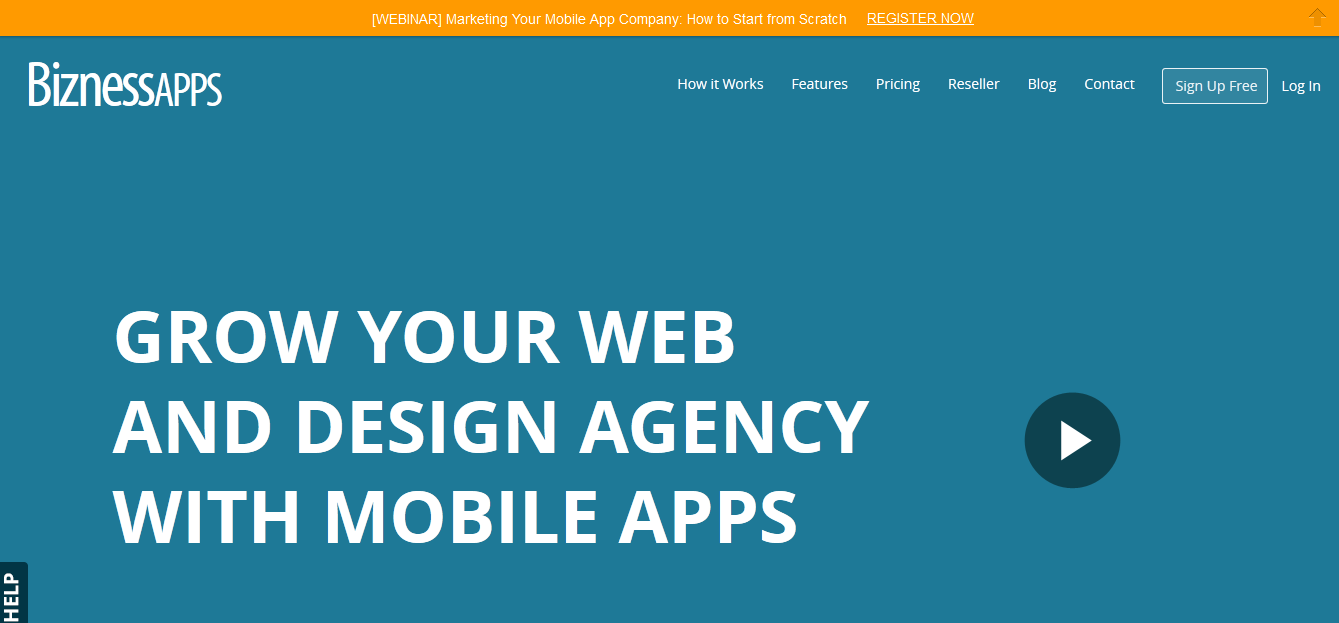 4) Appmakr: As Easy as it Gets
Appmakr simplifies the approach of developing app by just dragging and dropping interface. It provides high security standards by partnering with industry giants McAfee and MetaCert additionally, it also has secure oAuth access controls.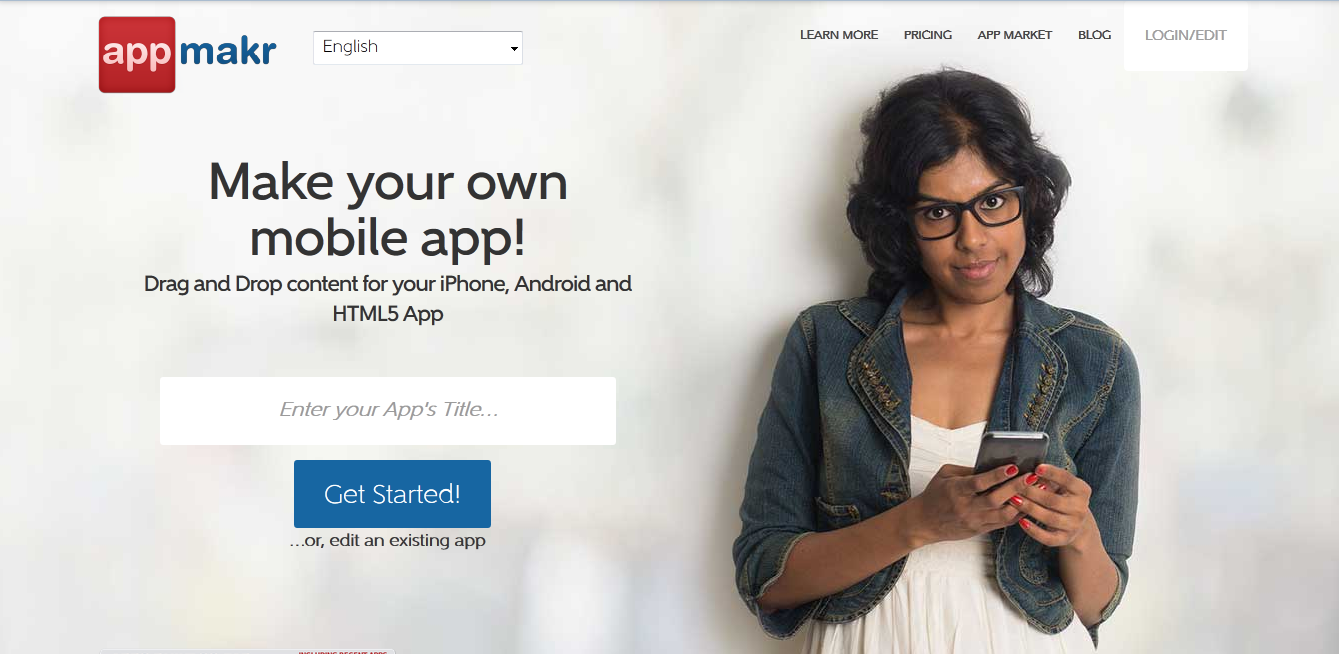 5) GameSalad: Your Gaming Kit
GameSalad provides you a platform where you can transform your creativity into gaming platforms available on HTML5, Android, iOS, and OSX. It has an active community consisting of independent game designers, which are ready to help you around the clock.
6) AppMachine: An App for Every Event
AppMachine helps you build an app from scratch by changing every image and button. You can design your own layout using Layout Manager and can choose from 15 navigation templates to enhance the look and feel of your app.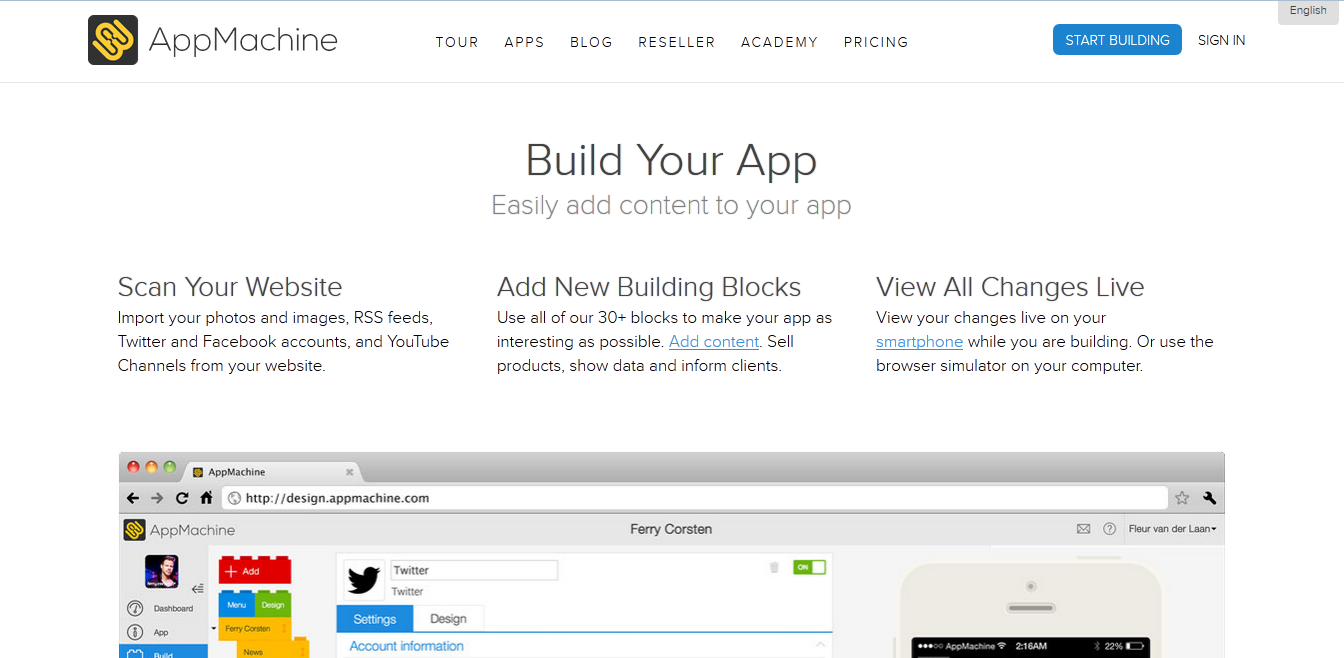 7) AppyPie: Feature abundant
Appy Pie is undoubtedly one of the fastest growing app building tool in the market. It provides user with wide range of feature list such as push notification, passbook, GPS, social profile, photo gallery, audio, radio, eBooks, shopping cart etc.
TheAppBuilder's unique approach of providing knowledge transfer, appropriate tools and support helps to develop cost effective app without wasting any time. The simplified approach will take less than 30 minutes to learn and then you can start building and maintaining your own app.
9) ShoutEm: Simple and Stylish
ShoutEm with its extremely user friendly drag and drop interface makes development a walk in the park. It has a powerful CMS which lets you sync your database through ShoutEm API. You can also preview your app on your phone before publishing and can republish if required.
10) AppFactory: Automatic Content Update
AppFactory is more about content, by using website or feed you can automatically update the content and can build an app in less than 5 minutes. You can submit your apps in stores of all the emerging platforms like Windows, Android, and Apple etc.