jQuery is a very powerful tool.It is a lightweight, cross-browser compliant, incredibly awesome and extremely powerful JavaScript framework (library) that emphasizes and simplifies interaction between JavaScript, CSS and HTML.With a jQuery hover plugin your site visitors may have the best view of your site.
So here is a list of best 50 plugin for jQuery hover effect.
50 JQuery Hover Effect Plugin
Adipoli JQuery Image Hover Plugin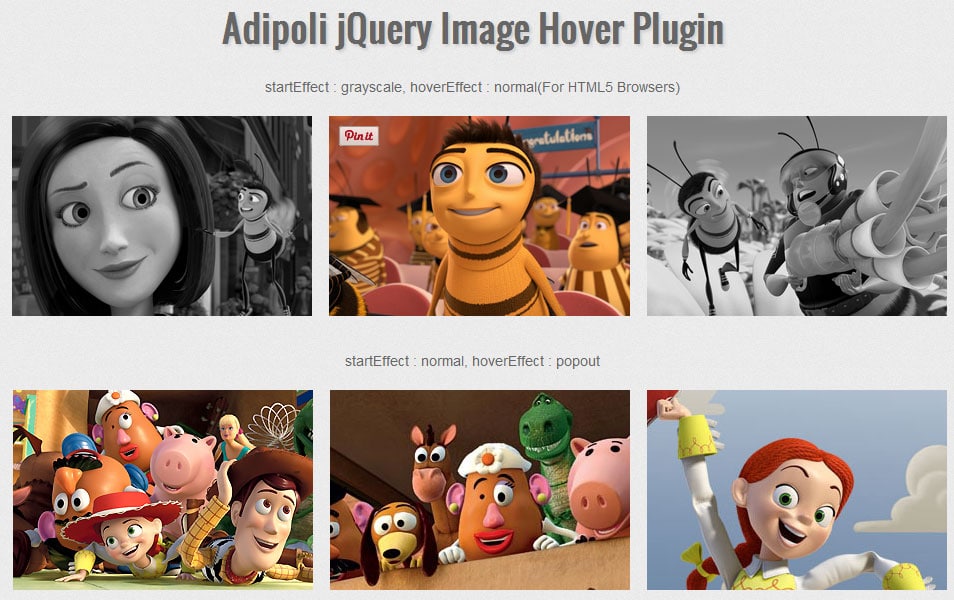 Adipoli is a simple jQuery plugin used to bring stylish image hover effects.
Flip JQuery Plugin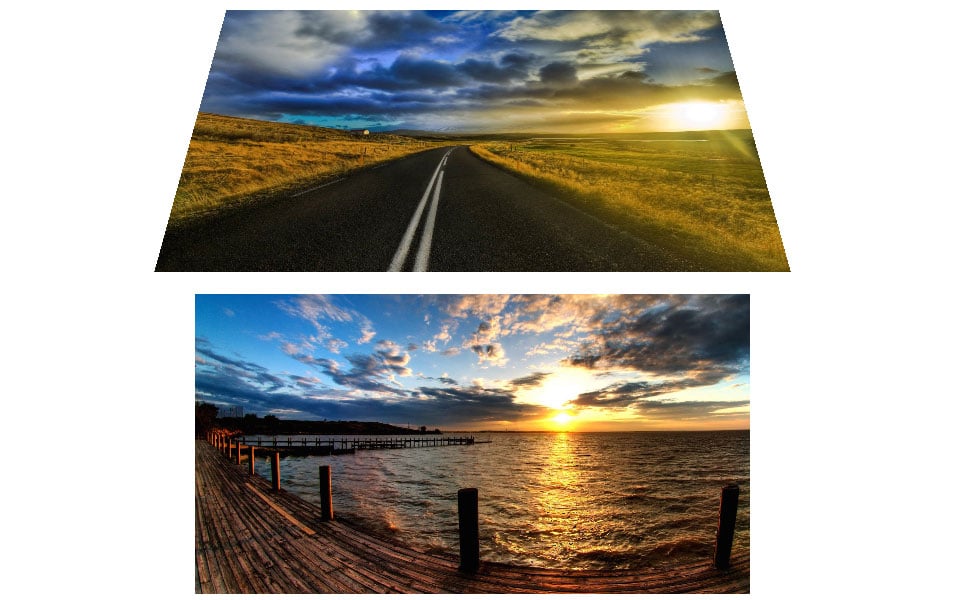 A lightweight jQuery plugin to create 3d flip animation.
Swish JQuery Zoom Hover Effect Plugin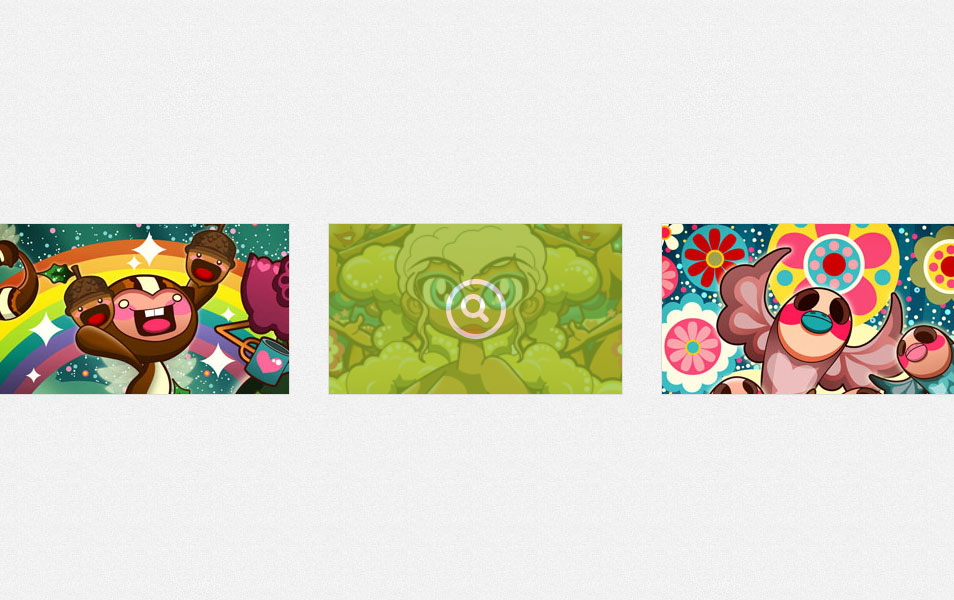 A swish jQuery zoom hover effect plugin which you can use to add a great effect to things such as portfolio item's.
AnythingZoomer JQuery Plugin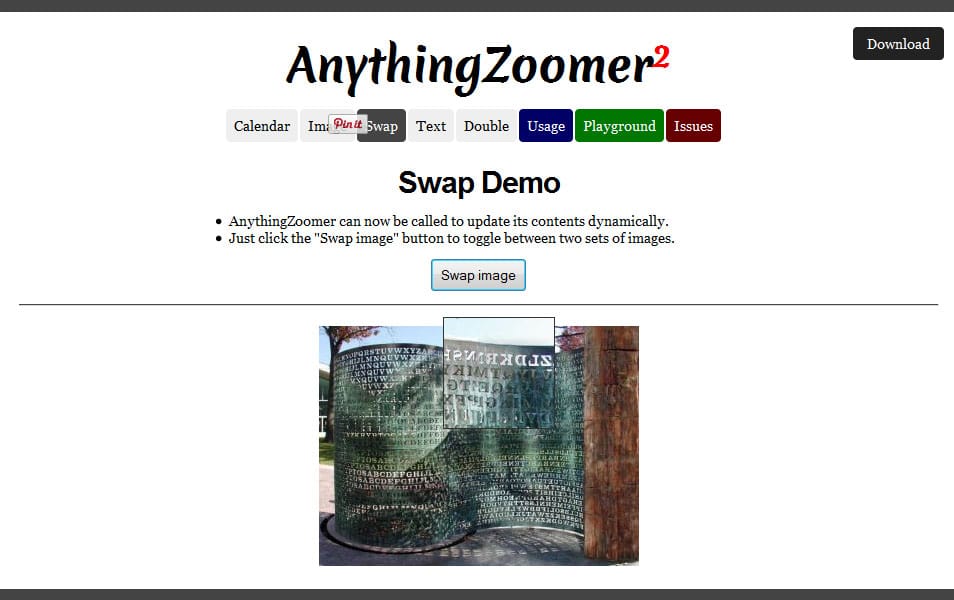 Zoome – JQuery Image Zoom Effect Plugin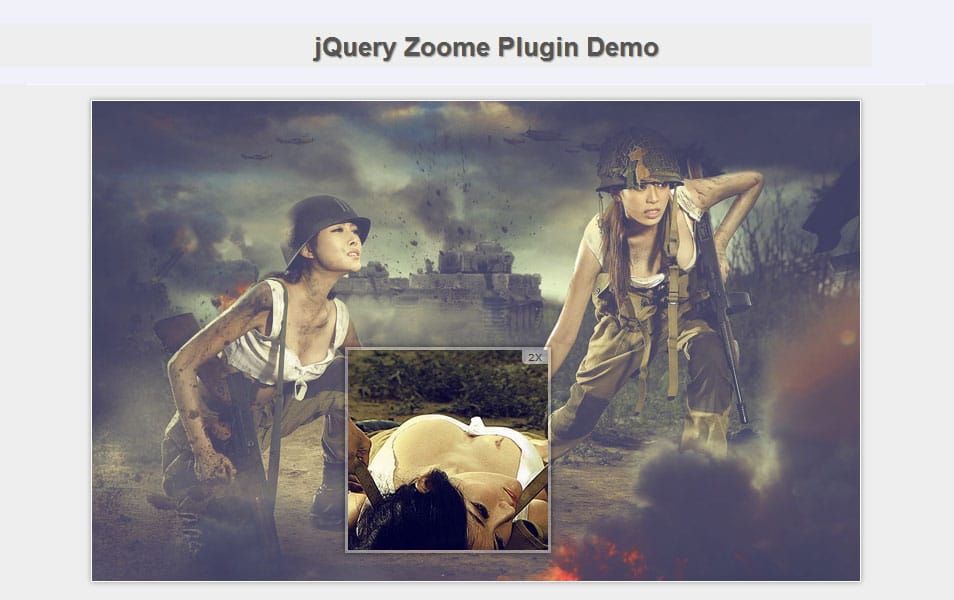 HoverPulse JQuery Plugin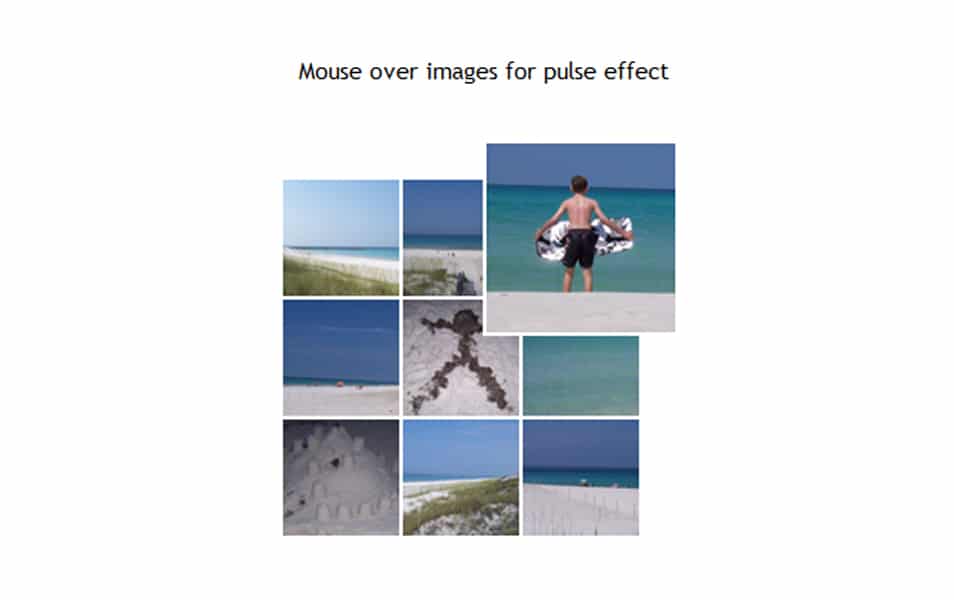 Animated JQuery Content Hover Effect Plugin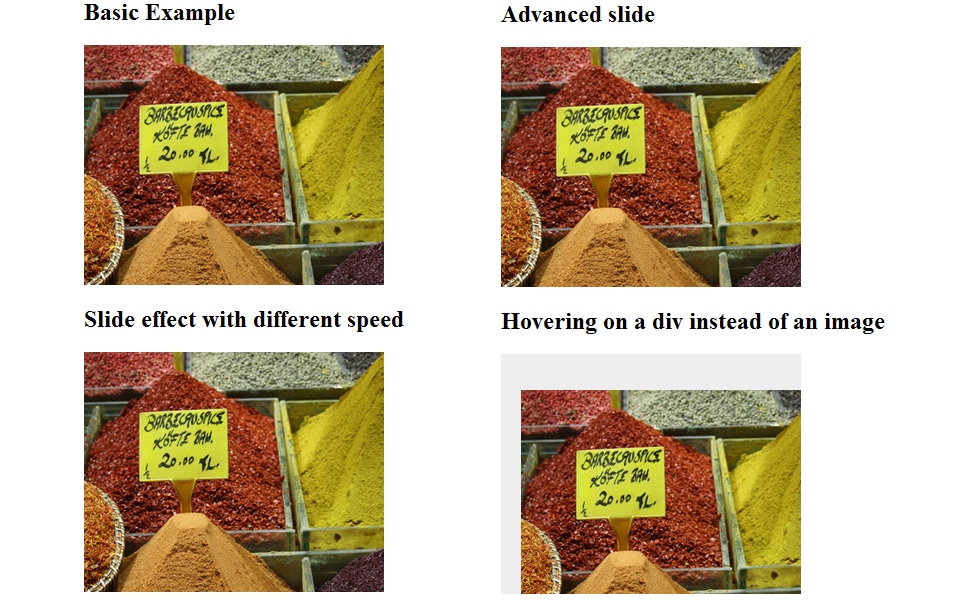 HoverIntent JQuery Plug-In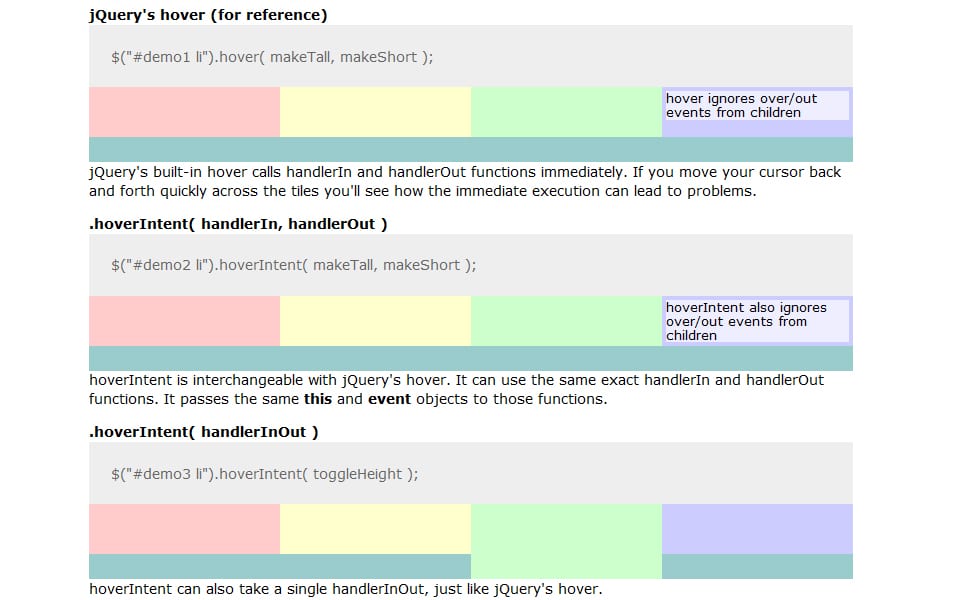 Hover Captions (HCaptions) JQuery Plugin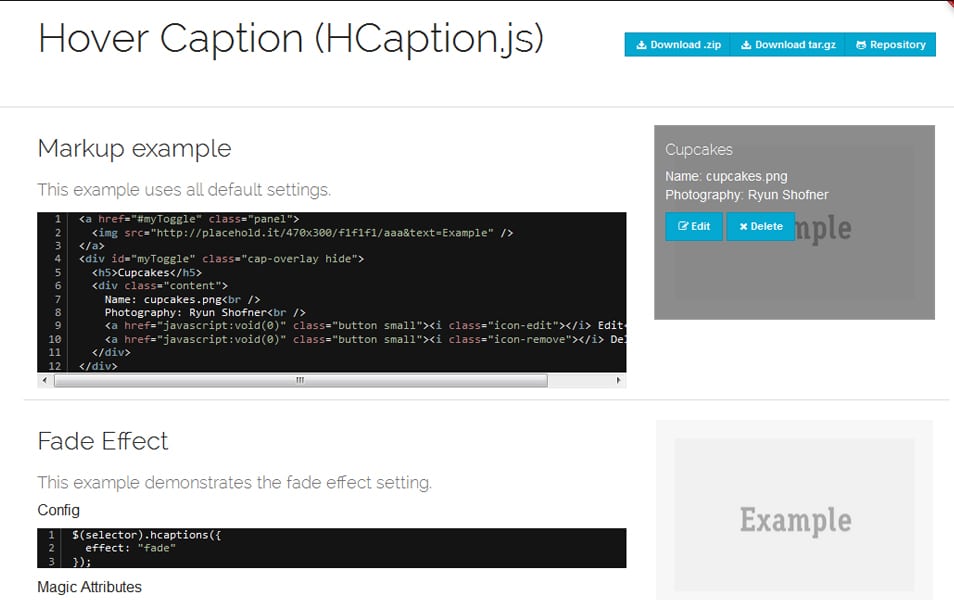 JQuery.Aim Plugin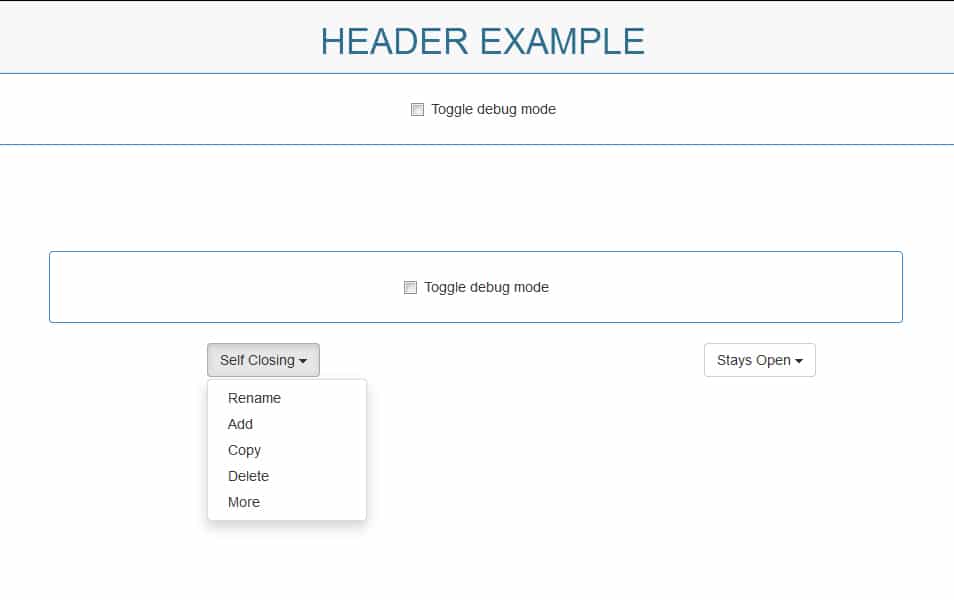 jQuery plugin which guesses which element user is going to be hovered/clicked.
Slickhover JQuery Plugin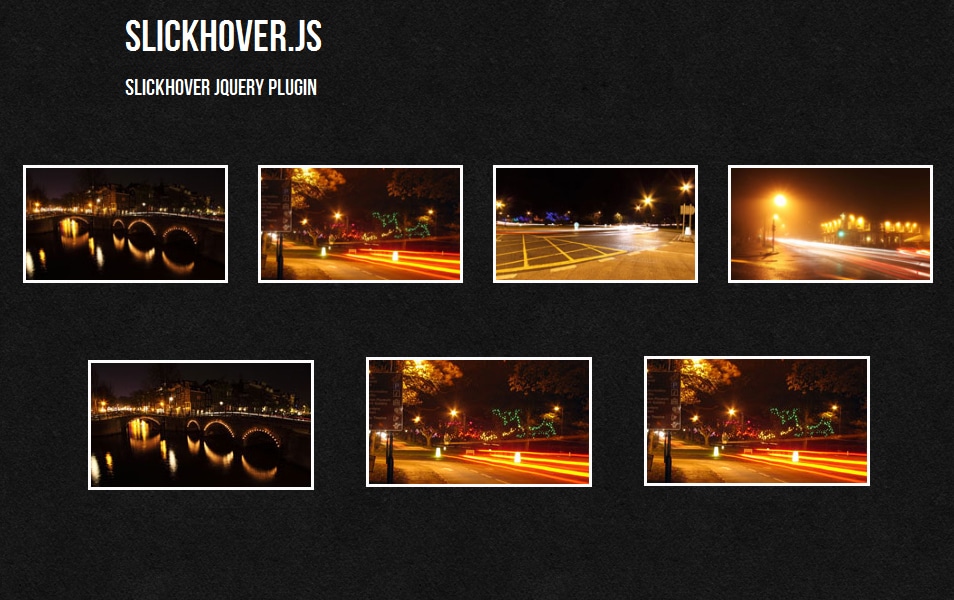 RandomizeColor JQuery Plugin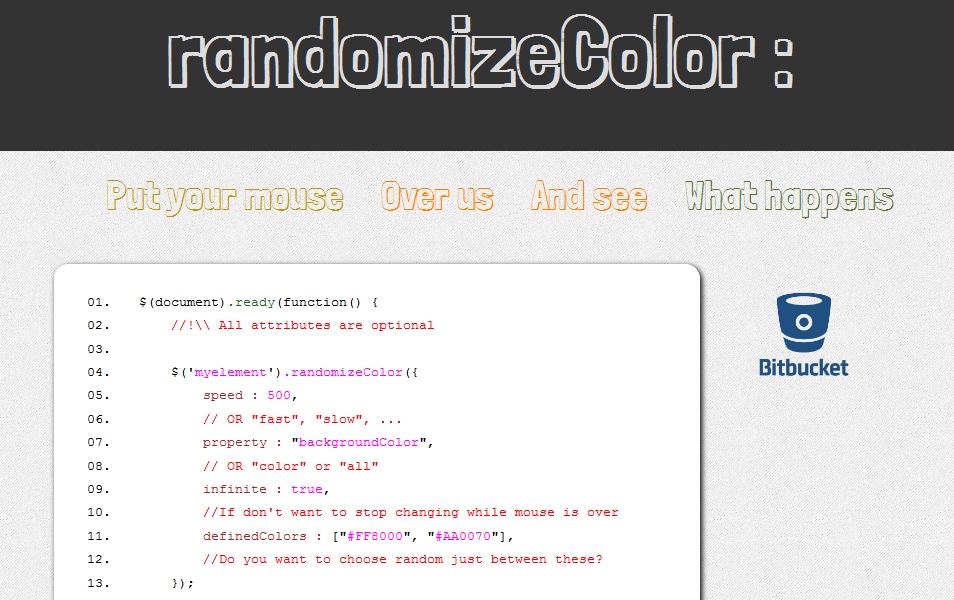 JQuery ContentHover Plugin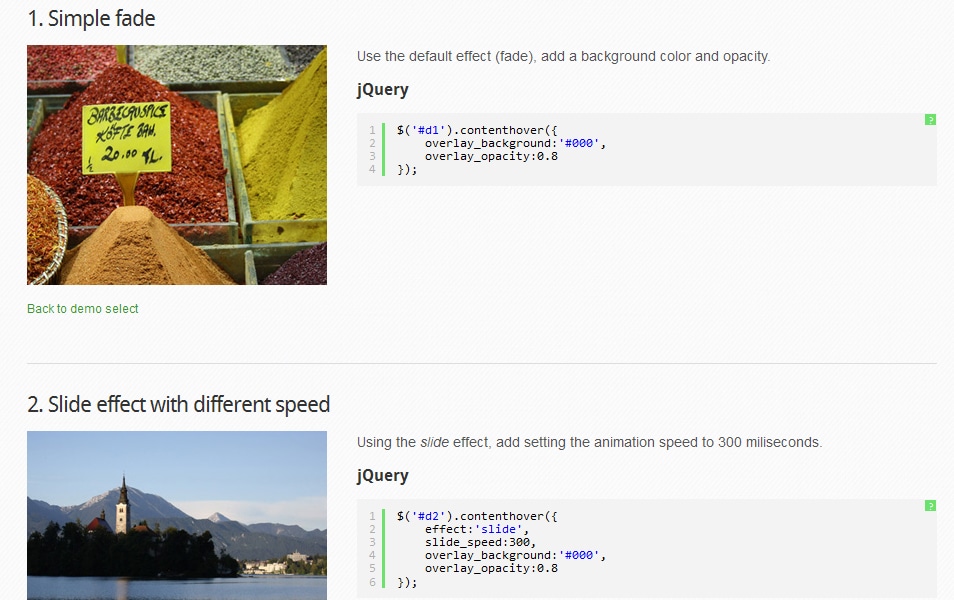 Hovercard JQuery Plugin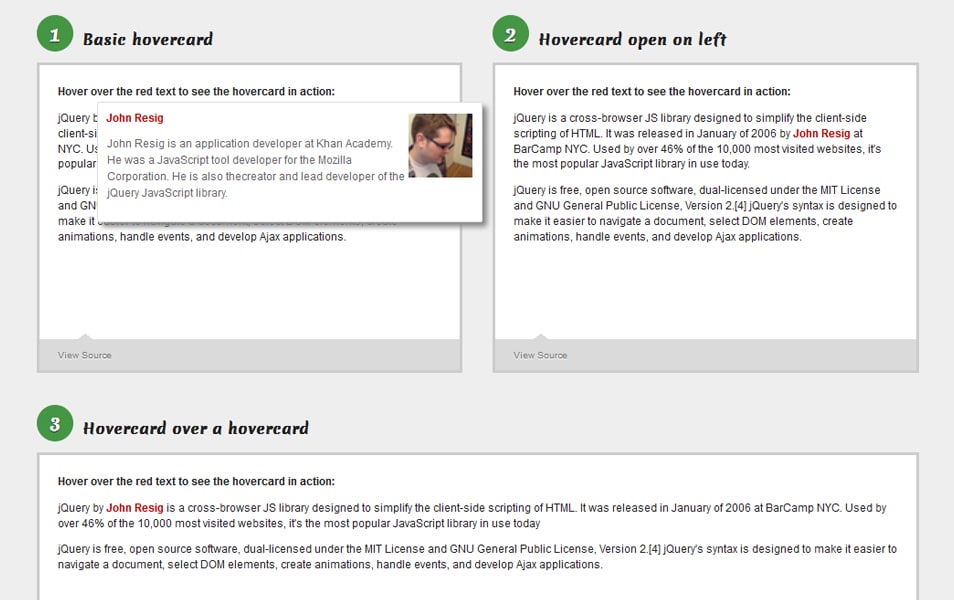 Jquery.MyFadeOverImage.Js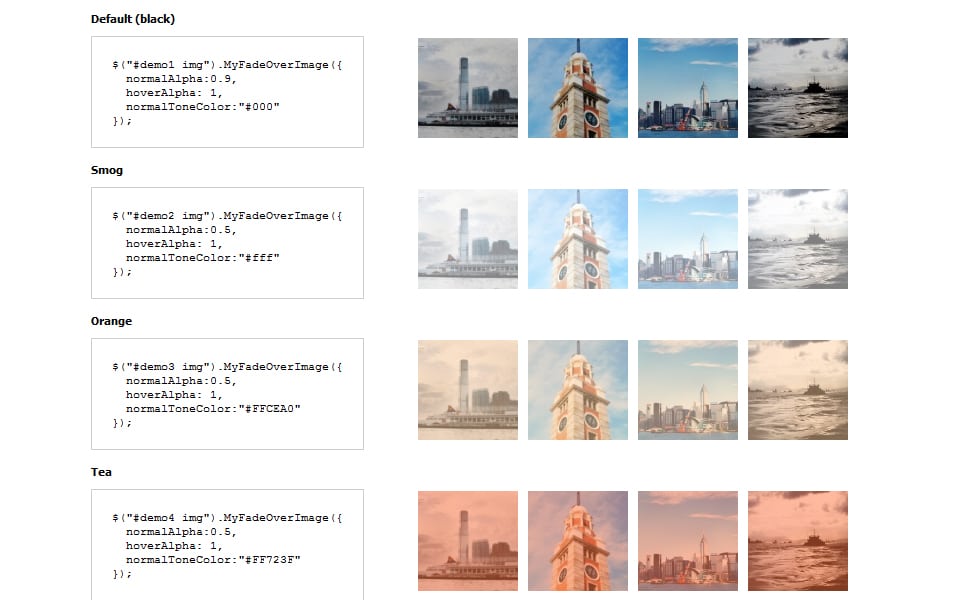 Mate Hover JQuery Plugin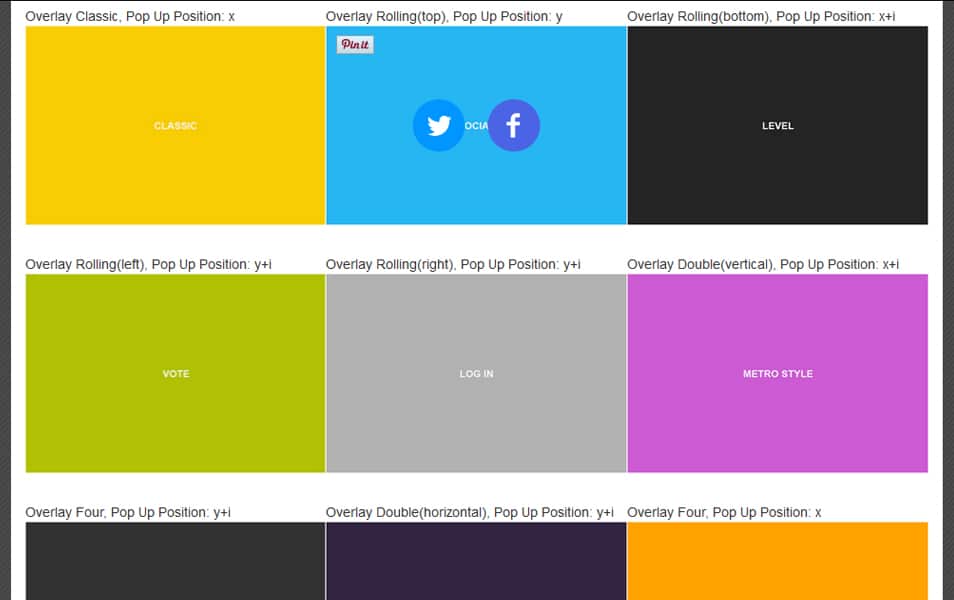 Mate Hover is a jQuery plugin for image hover animations. You can change the appearance of pop-up elements. You can embed your icons, text etc.
Zalki Hover Image – Plugin JQuery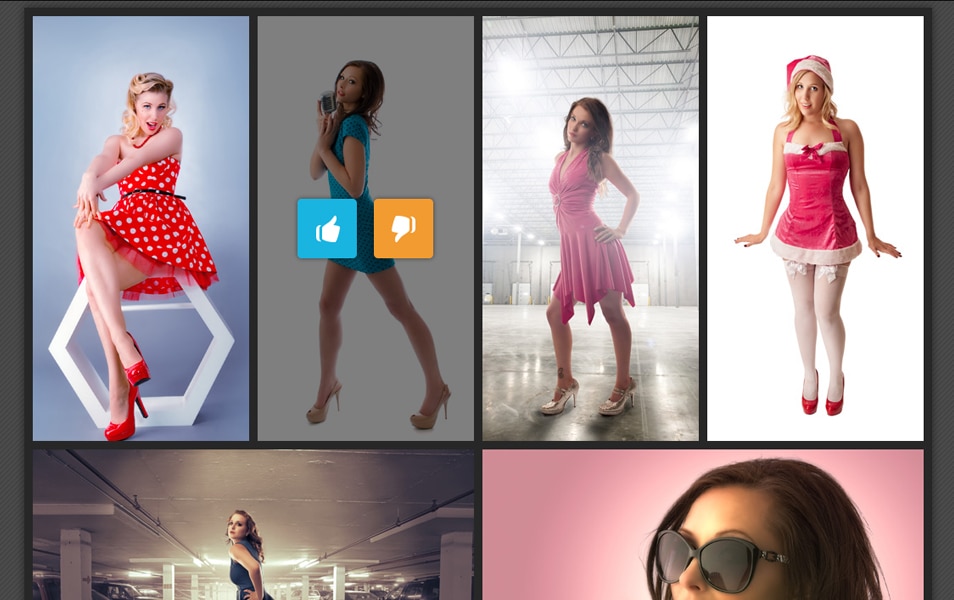 Zalki Hover Img – is a jQuery plugin for image hover animations. Cross browser even IE 7 (even opacity).Easy to use and customize. Supports thirty animation effects from jQuery Easing. No need to adjust the size of the container.
HoverEx – JQuery Image Hover Animation Plugin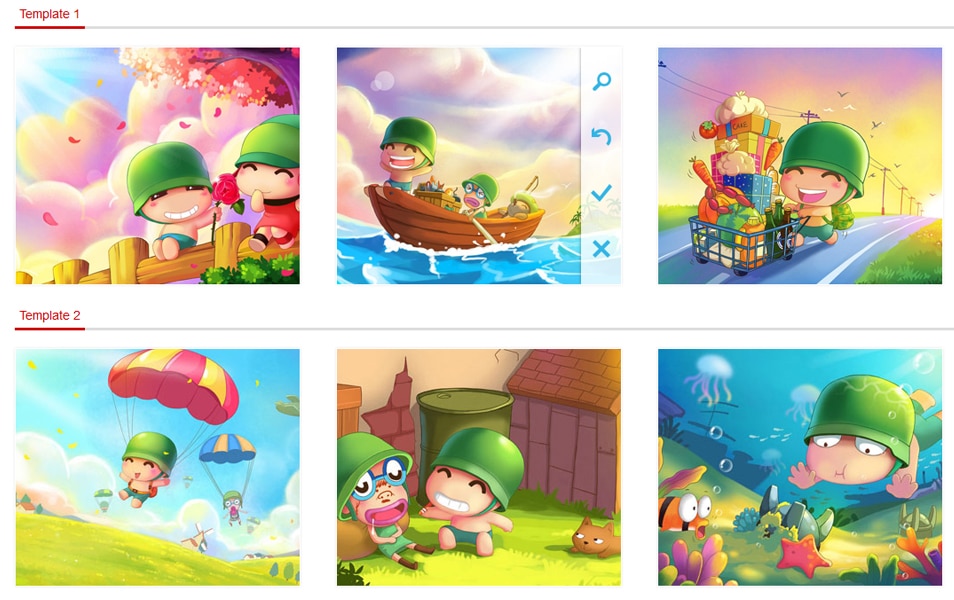 HoverOver – JQuery Plugin For Adding Hover Content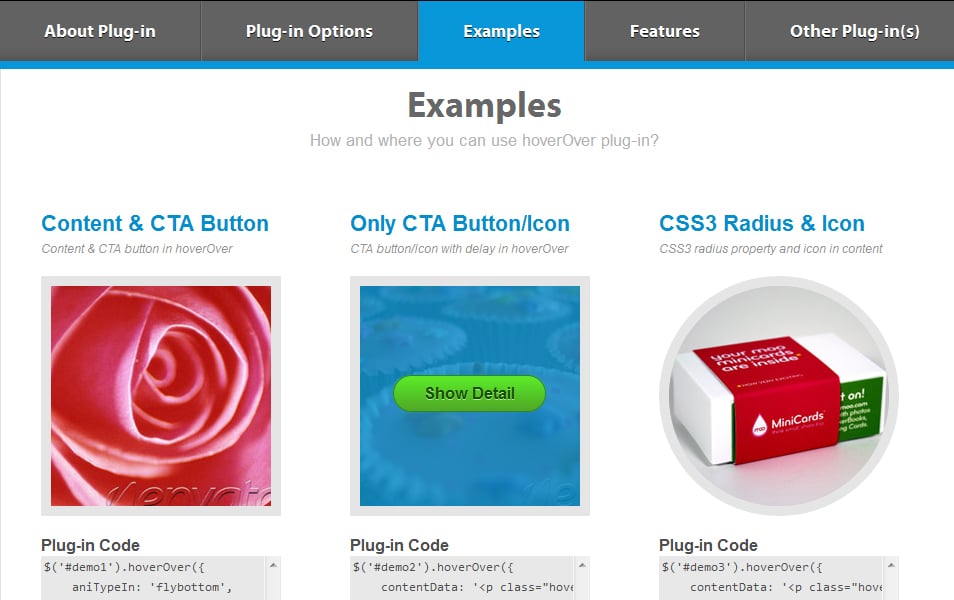 BloxHover – JQuery Image Hover Effects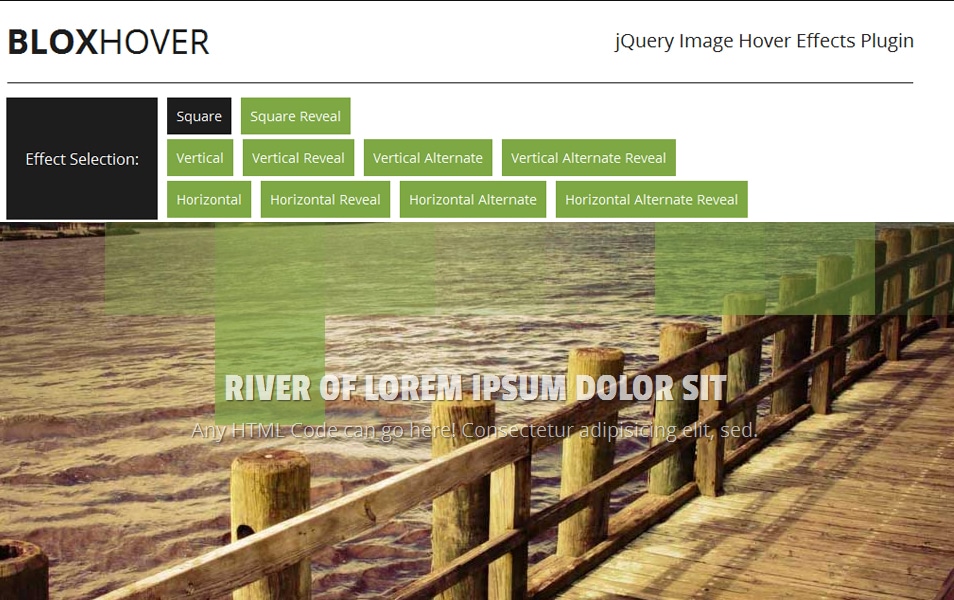 JQuery Hotspot Plugin With Slideshow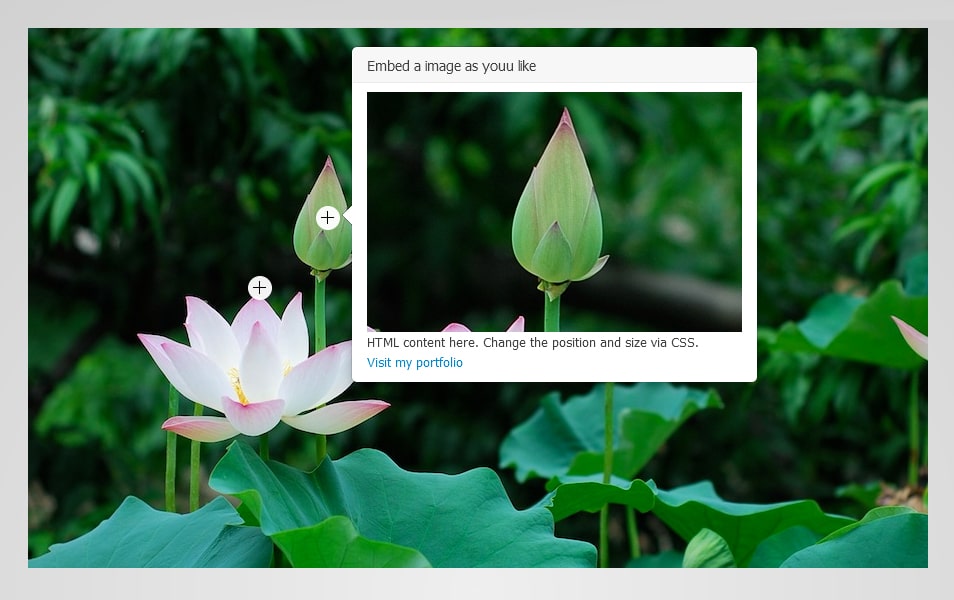 JQuery Hover Cards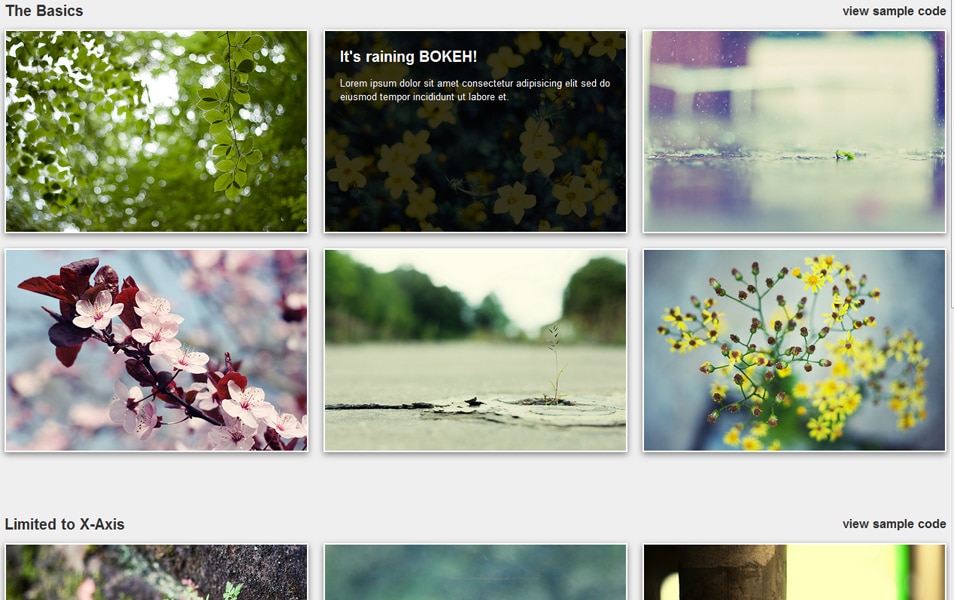 SlipHover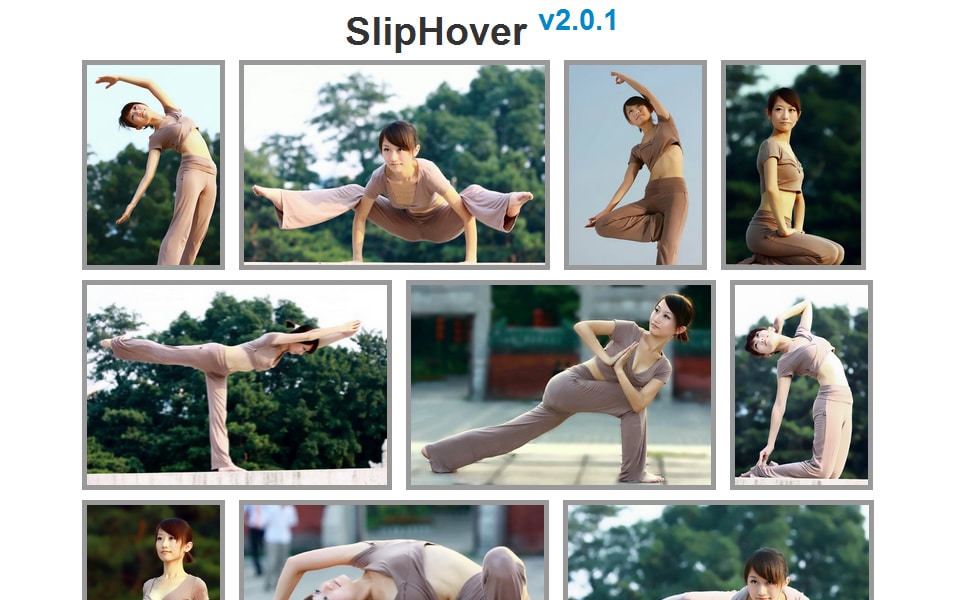 SlipHover apply direction aware hover animation for the caption of an image.
Hoverizr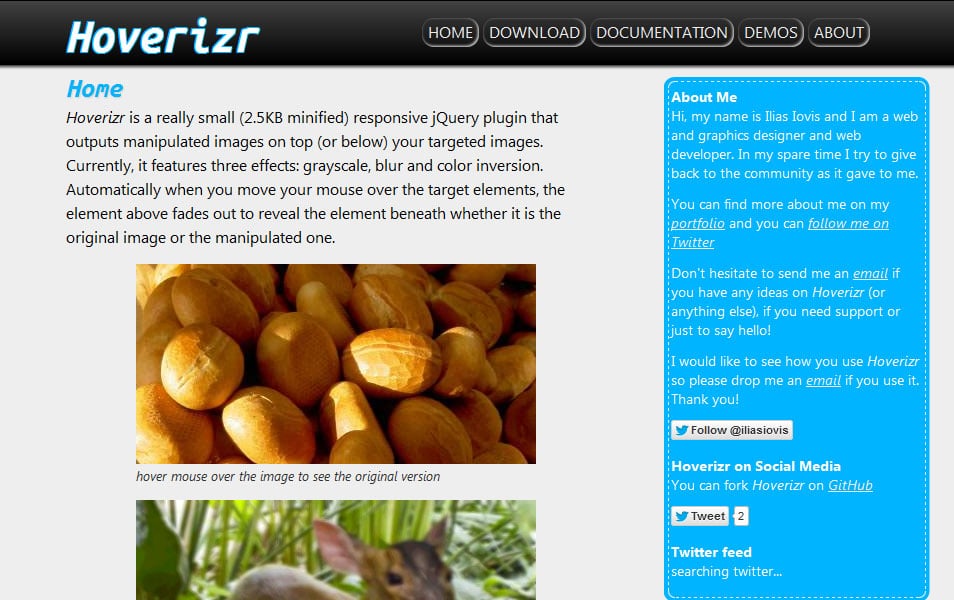 JQuery PowerTip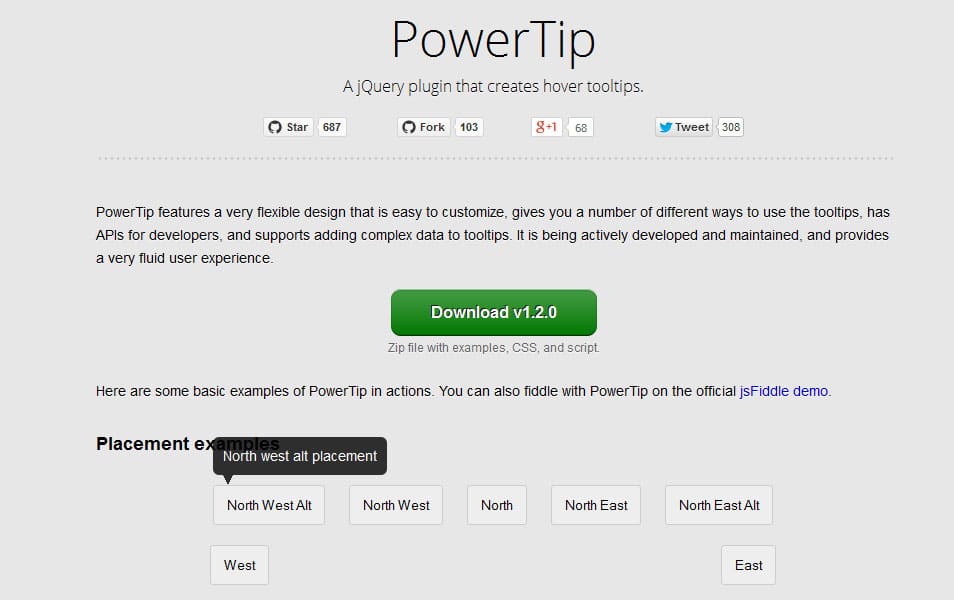 PowerTip is a jQuery tooltip plugin with some advanced features like hover intent testing, tooltip queueing, and support for complex data. It also has that rarest of features in jQuery plugins, it's not abandonware.
HoverScroll JQuery Plugin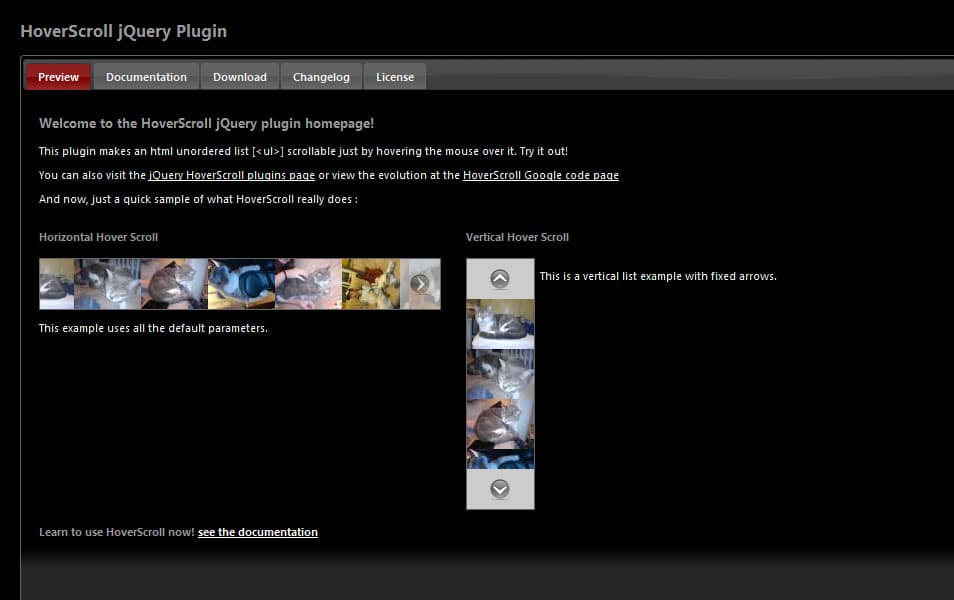 jQuery plugin for scrolling through a list by hovering the mouse over it.
JQuery Tooltip Plugin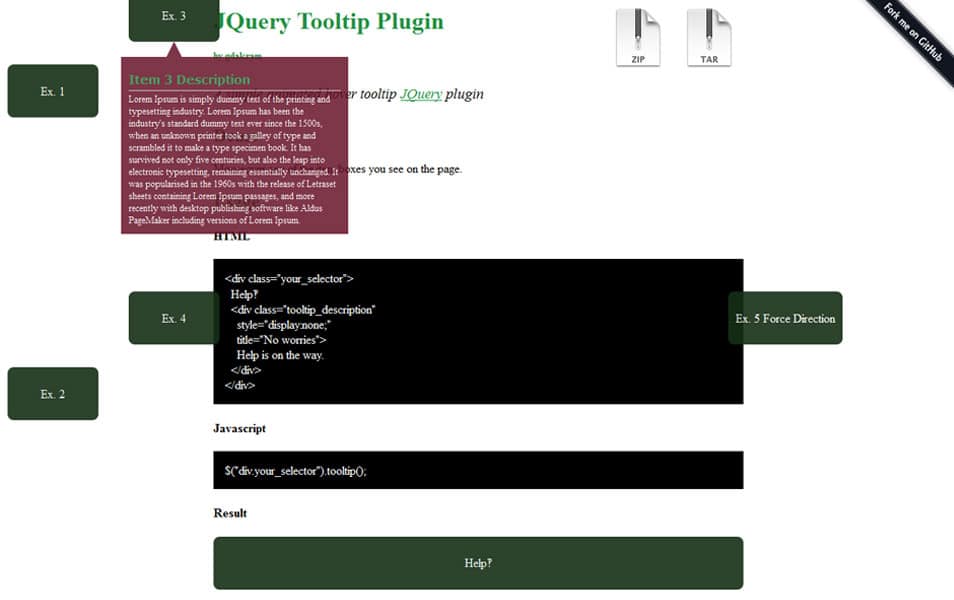 JQuery Hover Caption Plugin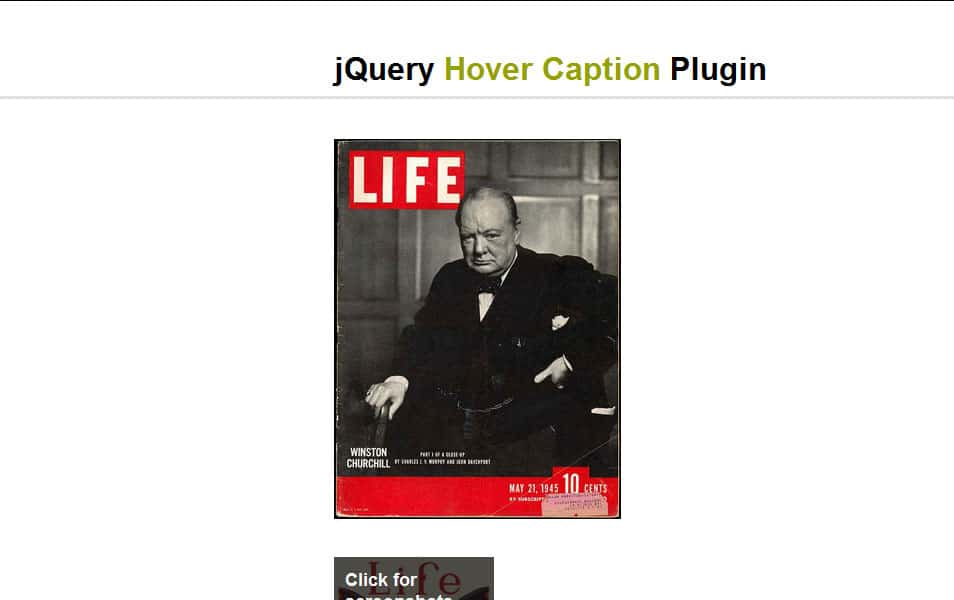 Jquery.HoverGrid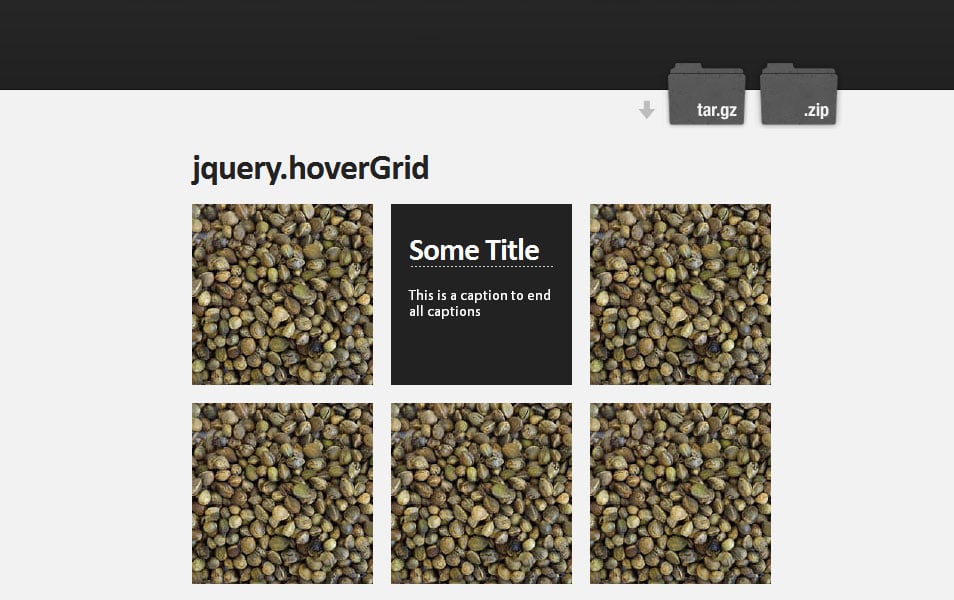 Pixelate.Js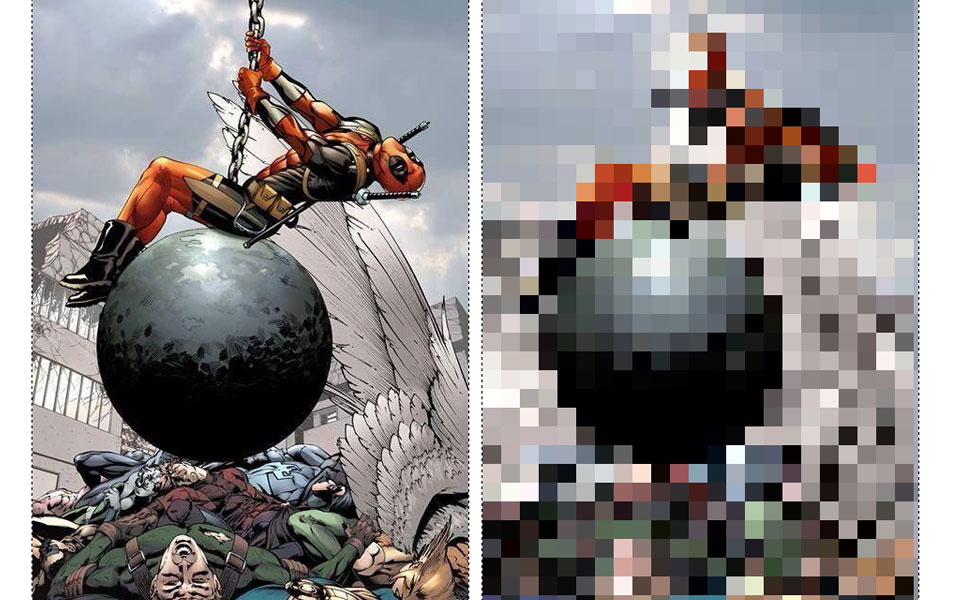 Jquery-Hover-Dropdown-Box.Js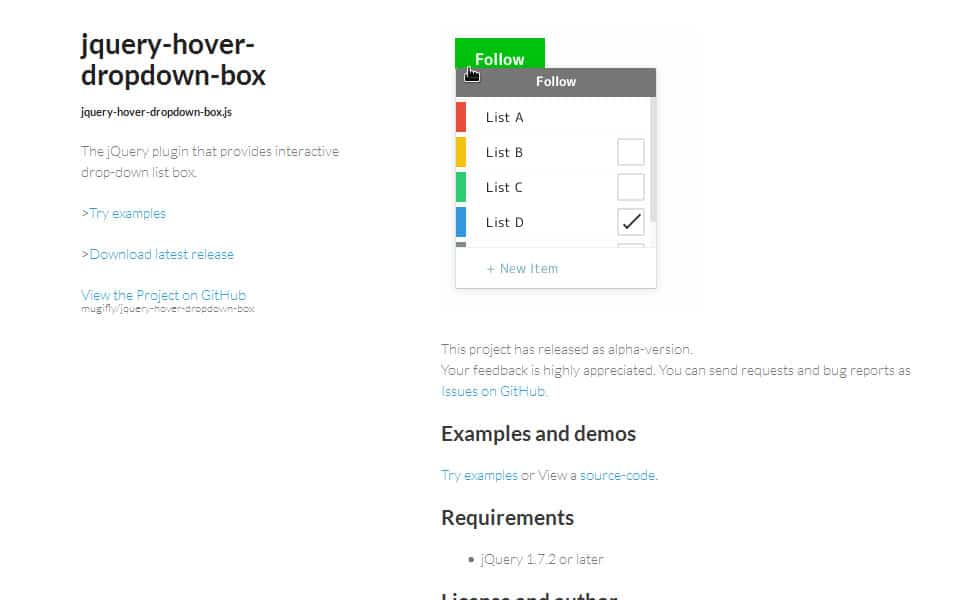 Hovercolor.Js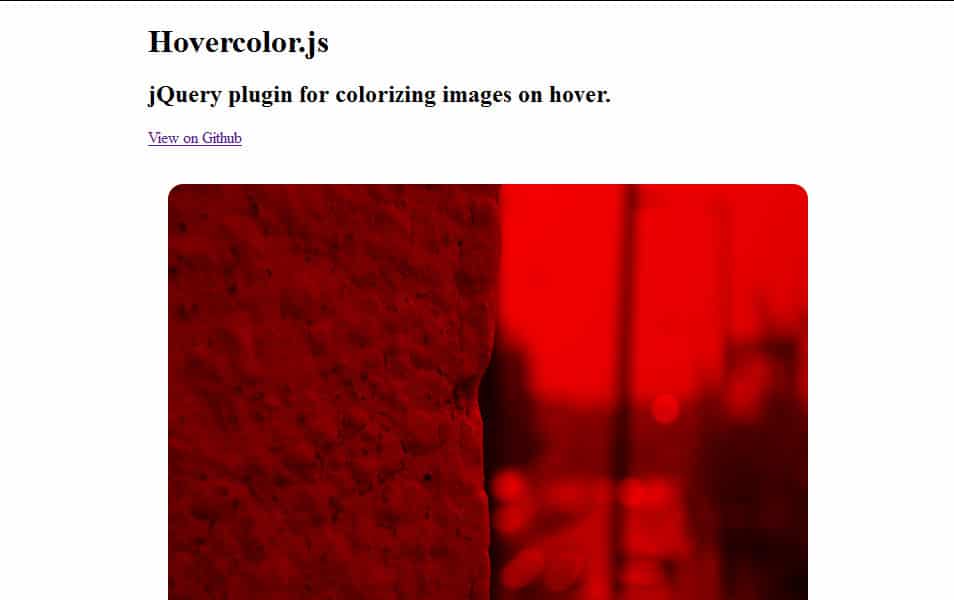 Simple jQuery plugin for recolouring images on hover.
JQuery HoverCrossfade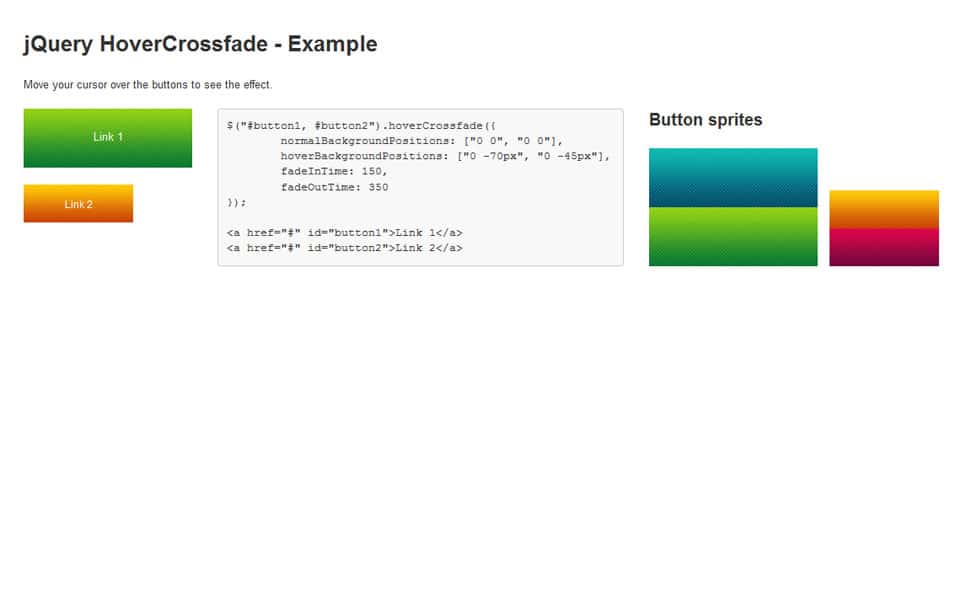 FloatingTips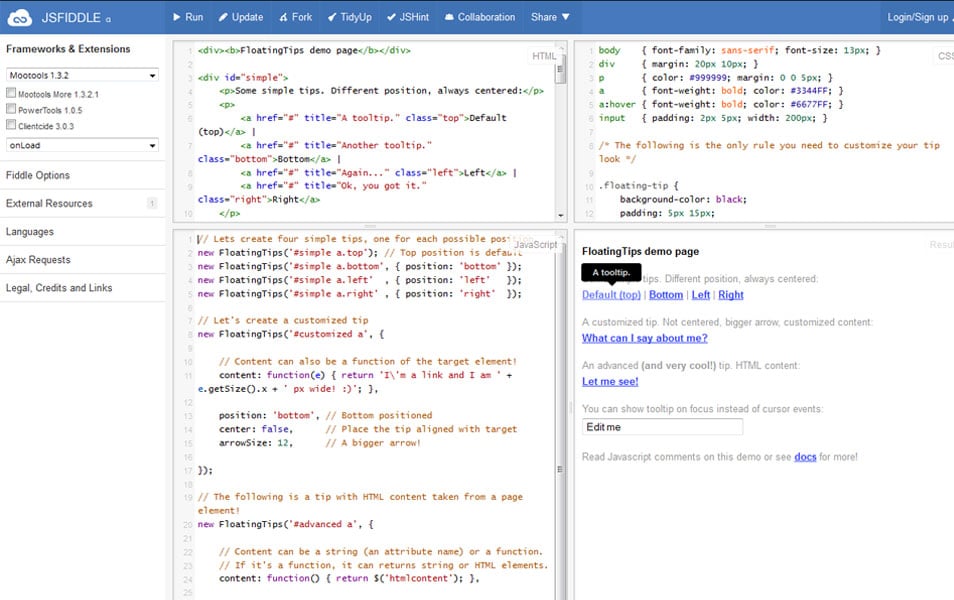 Leaflet.TouchHover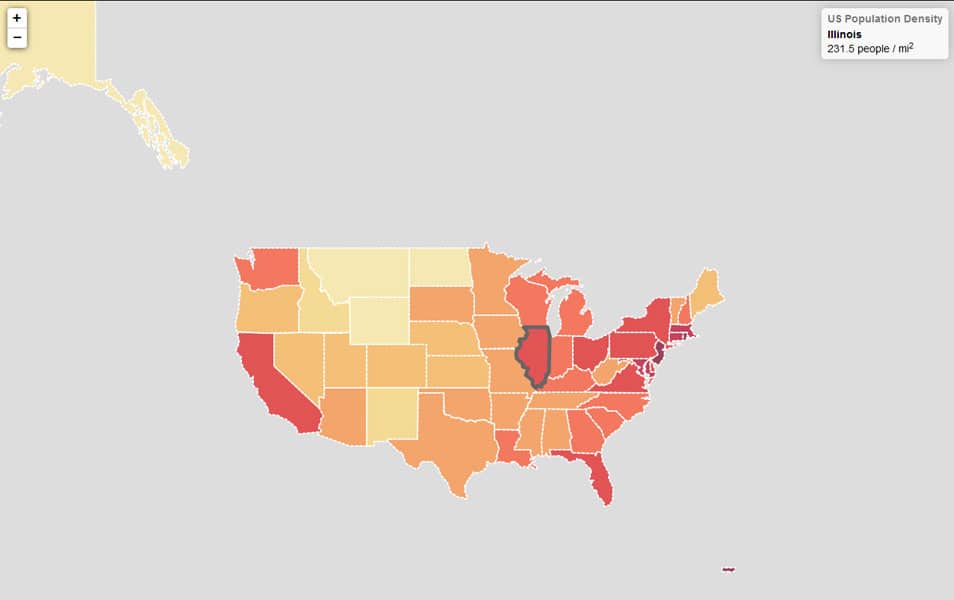 A plugin for adding hover-like interaction to Leaflet maps on mobile devices.
Raphael.Set.Hoverset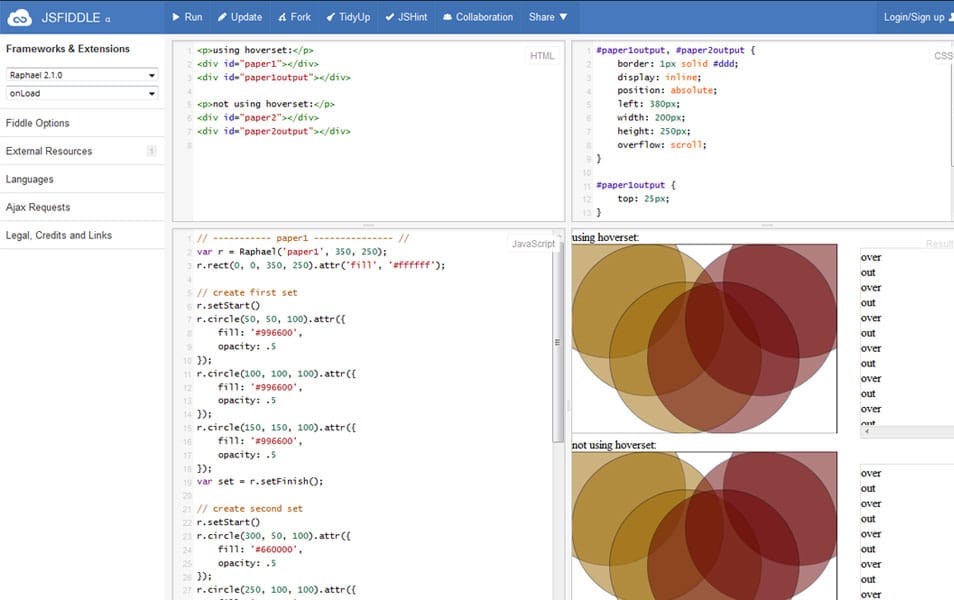 ImageOnHover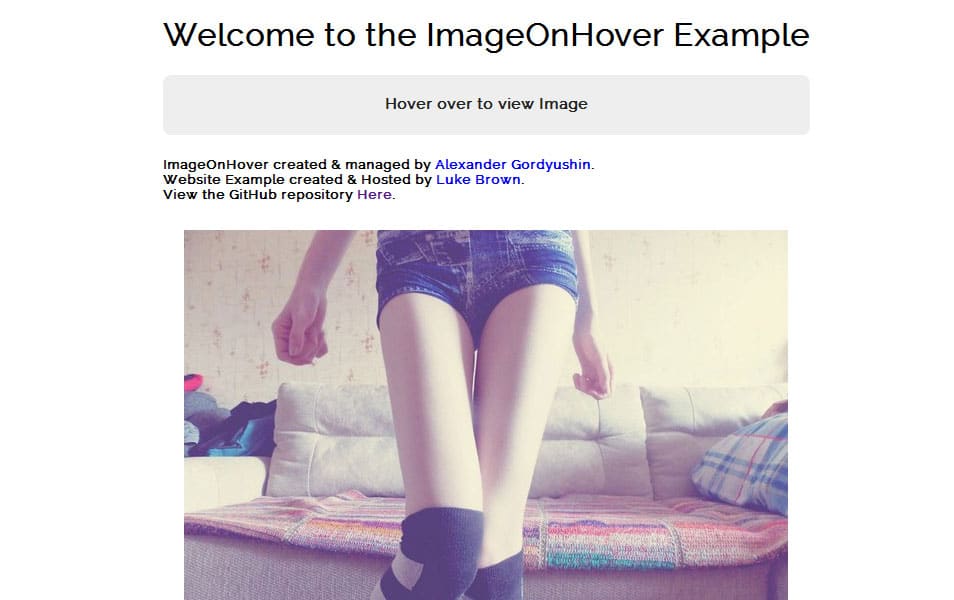 JQuery CSS3 Hover Transform Plugin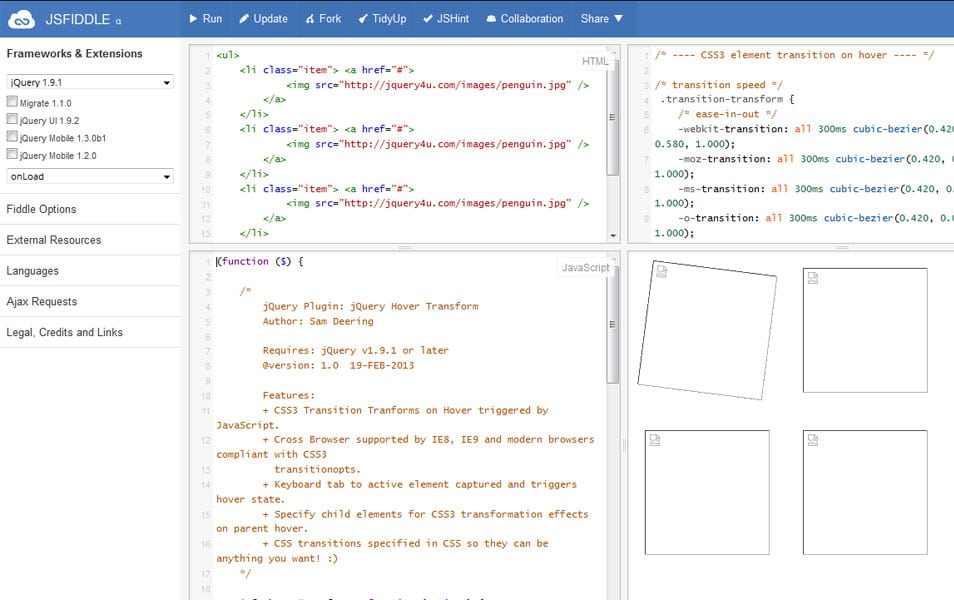 JQuery Image Hover Move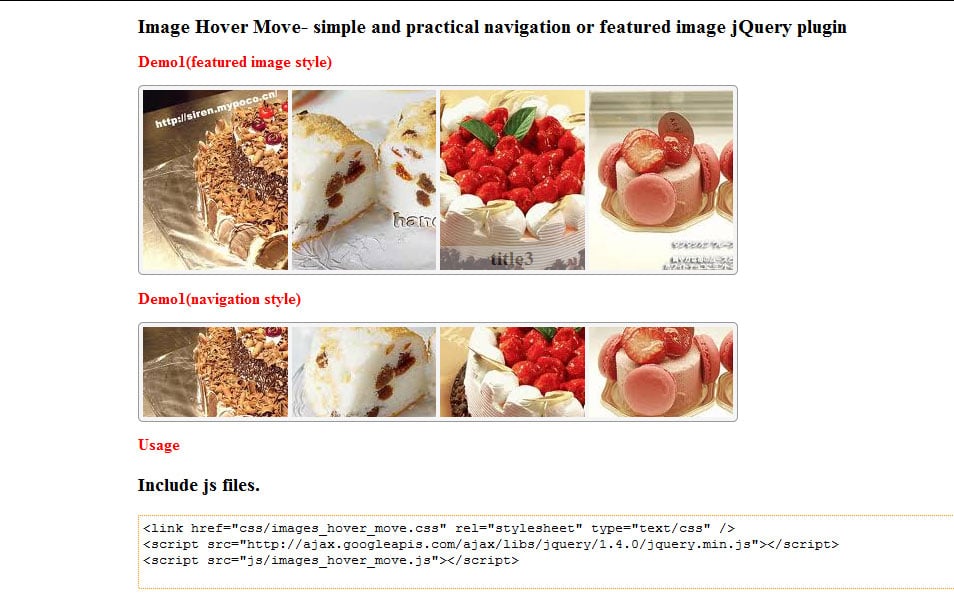 Accelerated Hover Scroll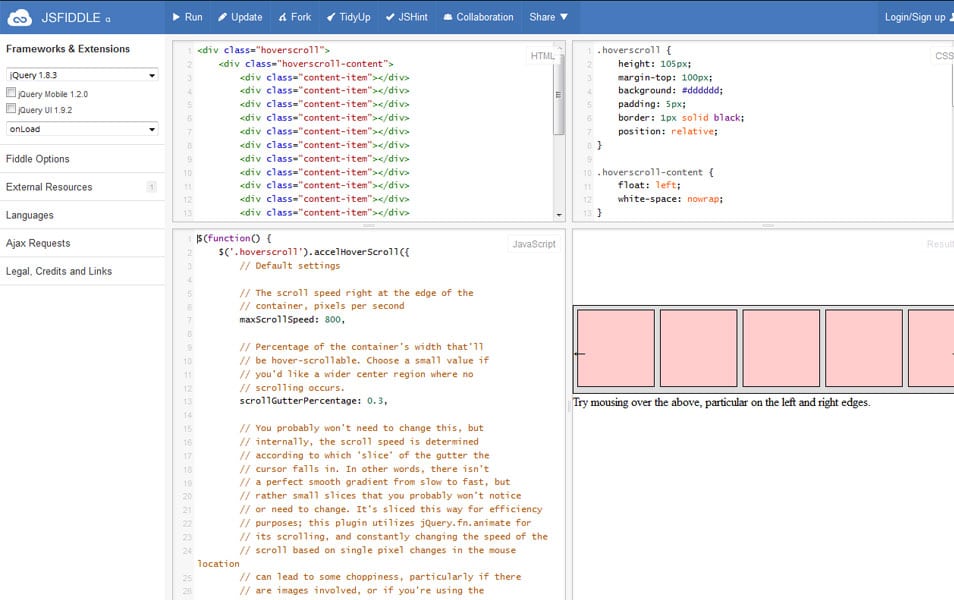 Horizontal, accelerating hover-scroll plugin for jQuery.
Videojs-ProgressTips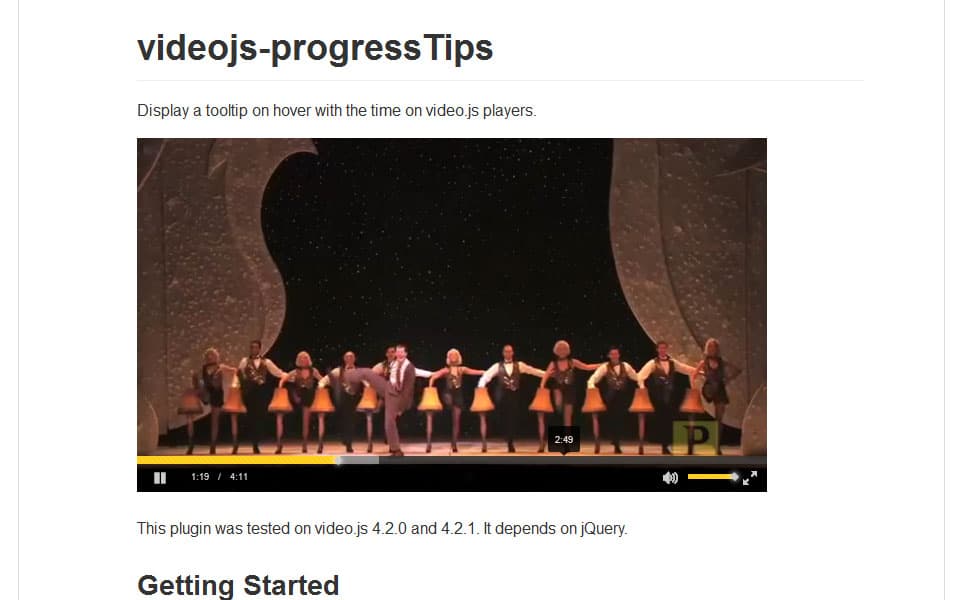 video.js plugin to display the time on hover of the progress bar.
JQuery CSS3 Image Hover Effects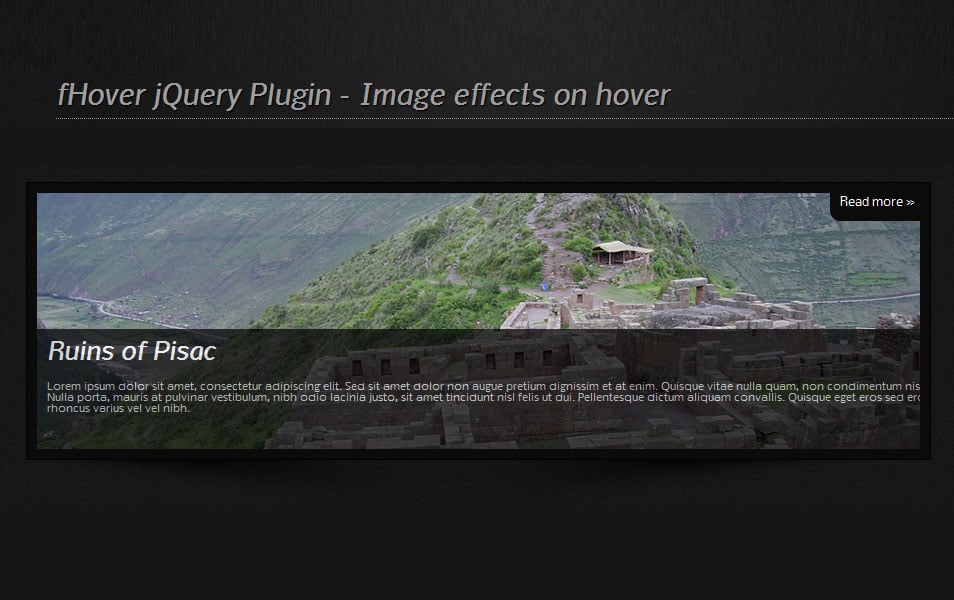 JRumble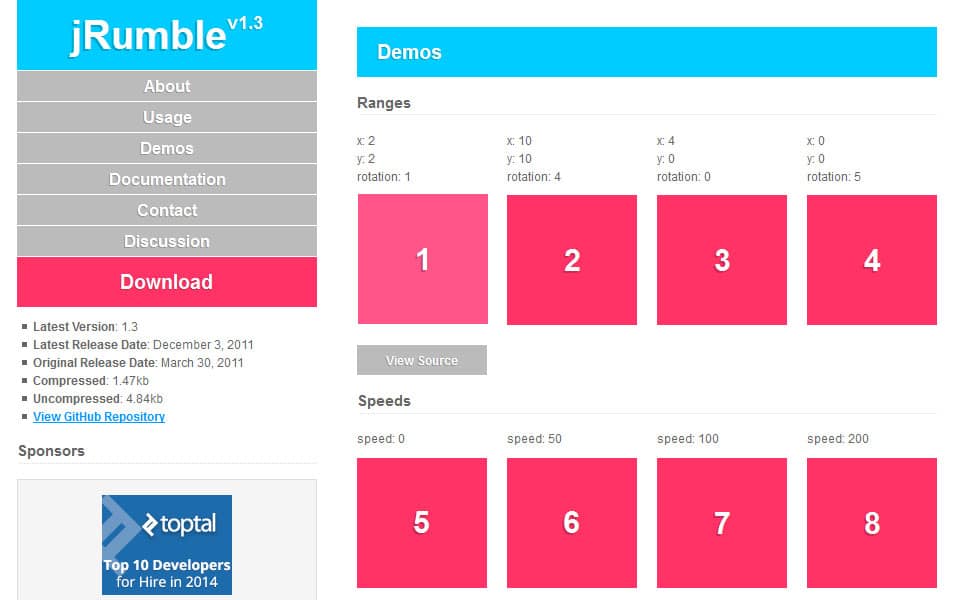 ShowOnHover.Js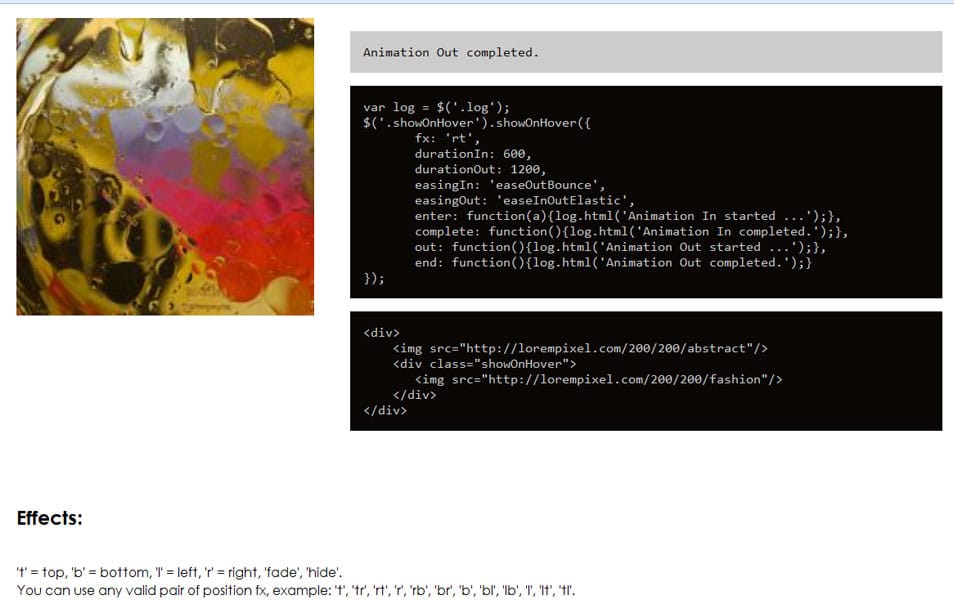 Simple small 1 kb jQuery Plugin for create a hover effect.
Hover Panels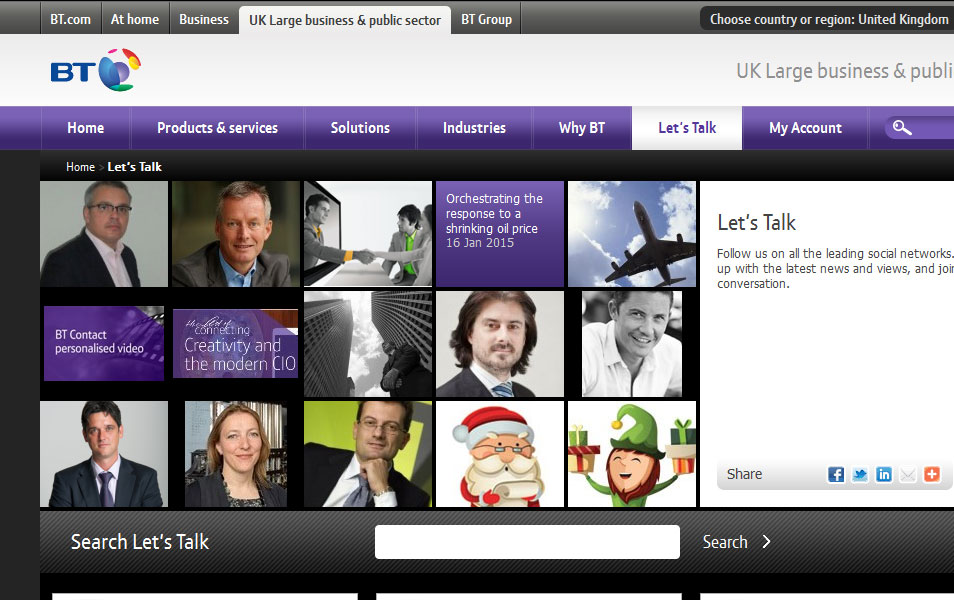 Jquery-Hovercap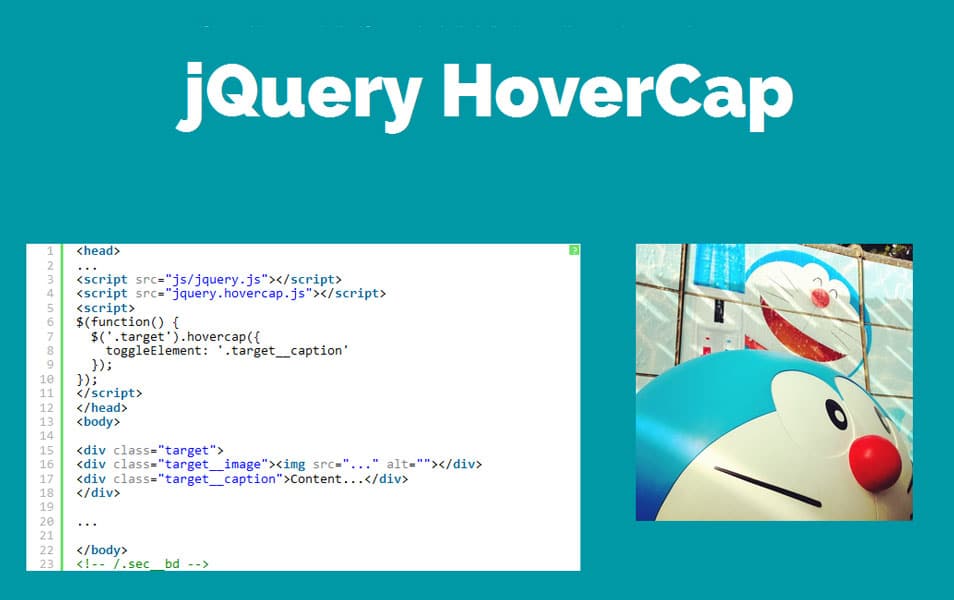 jQuery-Hovercap is the jQuery plugin that display caption overlays over images.
Jquery-Big-Image.Js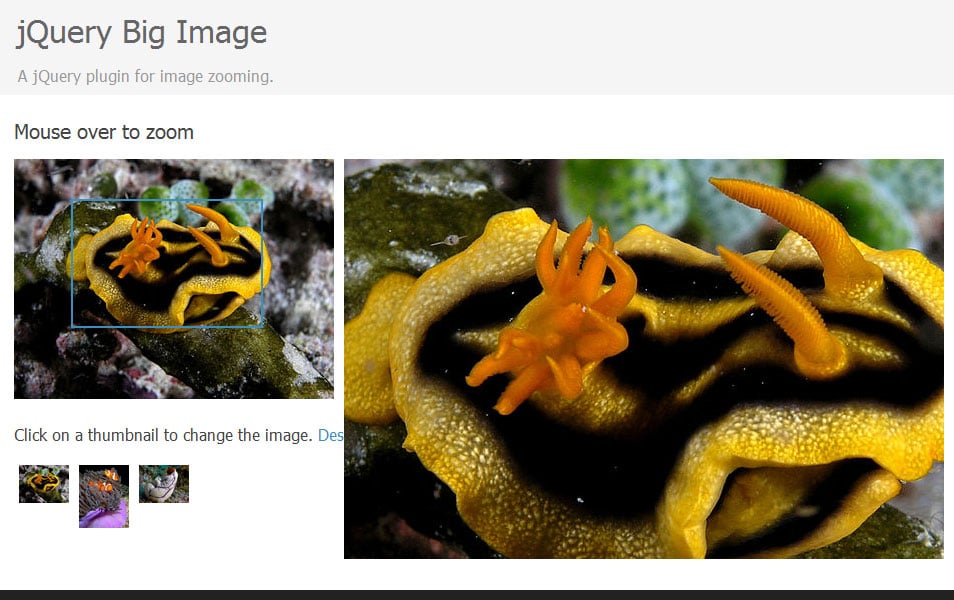 A plugin for hover image zooming that doesn't suck.
Ractive.Js Hover Event Plugin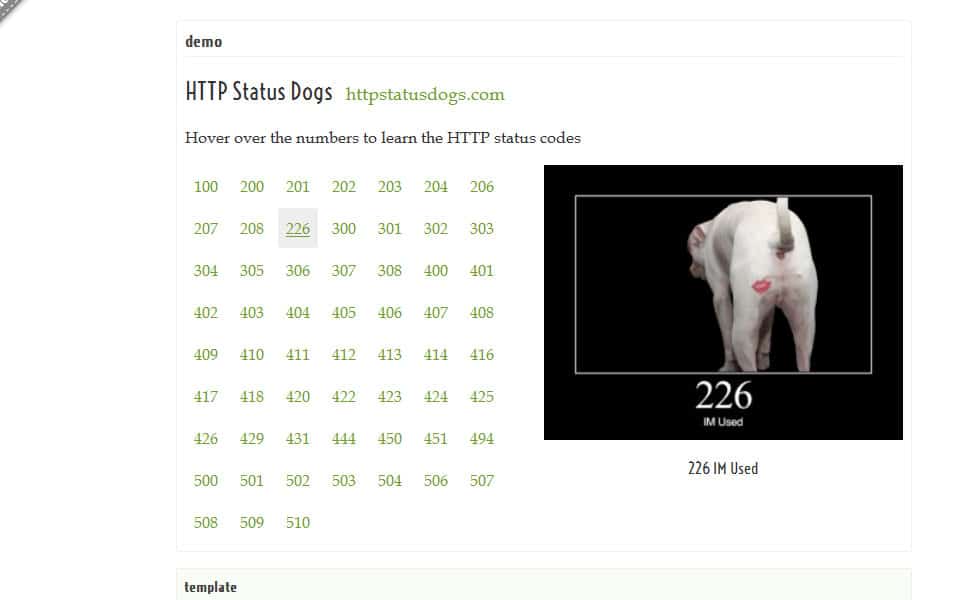 HoverImageEnlarge.Js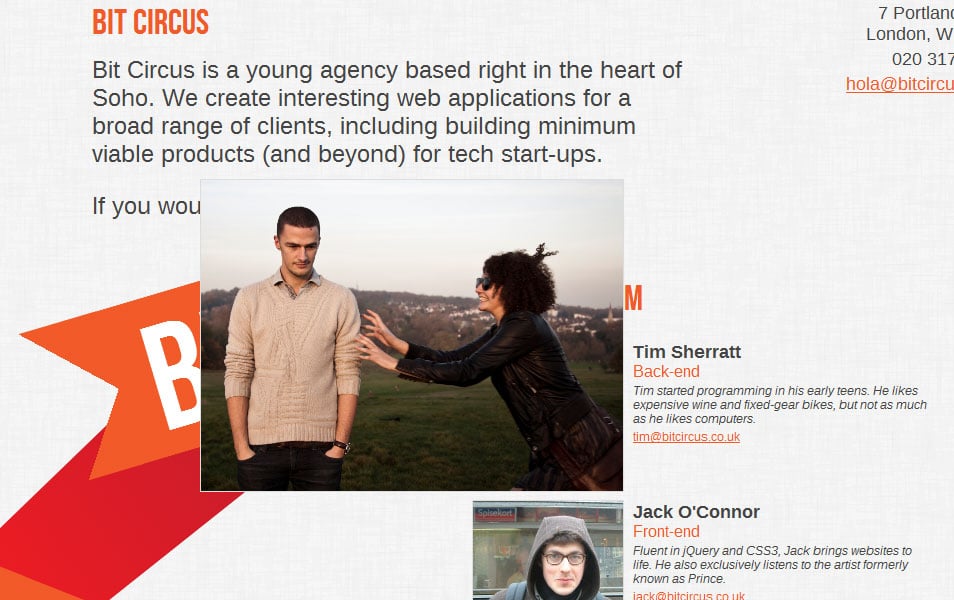 A jQuery plugin to get a nice enlarge effect when you hover images.
JQuery.HoverDelay.Js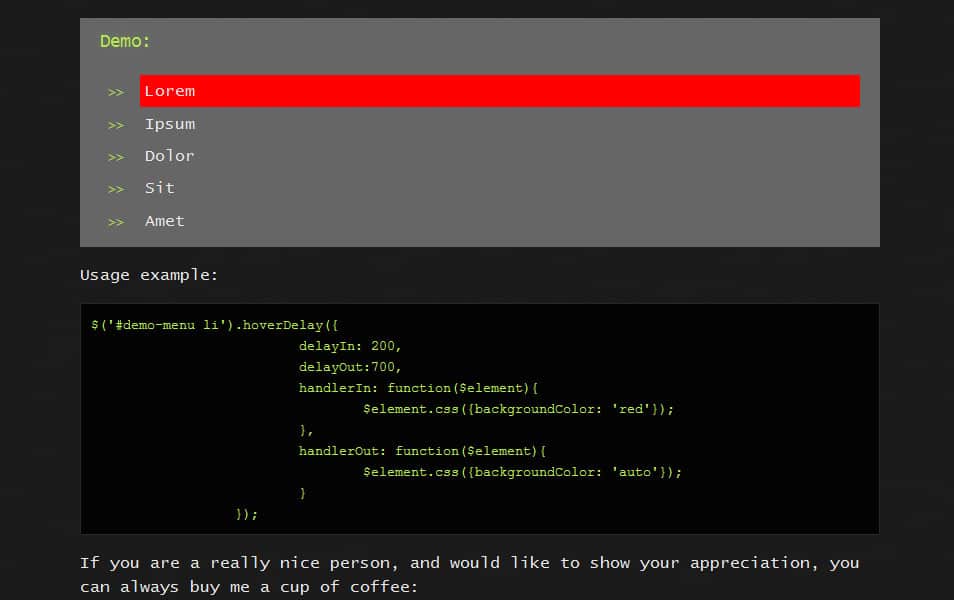 JQuery Socialpic Plugin